FROM the desk of Ray L. Edwards, MDiv
TIME: Friday, 11:20 am

RE: The "unputdownable" book
Dear Friend,
If you want to uncover one of the most shocking prophetic discoveries of this century then this is the most important letter you'll ever read this year!
You see, locked away in a 2,500-year-old Bible prophecy are some amazing revelations that predicted the invention of the computer you're using right now ... and more!
....Do you think that the Internet came about by chance? Think again. This same prophecy predicted the Internet you're using right now.
....You're about to experience some hair-raising and amazing truths that you've simply never heard before. And the facts are so plain to see you simply cannot deny them. It doesn't matter where you are on the spectrum of belief. In fact, the most common reaction I get from countless readers is, "WOW!"
....If you're anything like the thousands of people I've shared these revelations with, then a bright light is about to go off in your head. What you're about to discover can literally change the way you look at life and some very common things that surround you --
Like Your Street Signs??
....As a student and teacher of the Bible for over 25 years, I've done thousands of presentations and still today people identify me by the discoveries you're about to experience for yourself. My audiences just cannot forget these piercing truths and you won't either!
....In fact, I dare you to put this book down once you open the covers. In just about 102 pages you'll be taken through the centuries-old prophecy step-by-step and no prior Bible knowledge is required.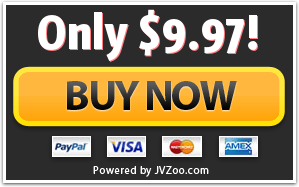 ....This prophecy will place you ahead of the news and the stock market! You'll never think that a Bible prophecy can help you with

predicting the stock markets.

And ...
What Does The Bible
Have To Do With Soda Cans?
What you're about to discover will literally amaze you because you'll see that the Bible knows (and predicted) more about our times than you ever thought - down to the very type of soda cans you'll drink from!
...When I first started to share this information the picture was still cloudy. Over the past 10 years I've seen the prediction come clearer and clearer. I mean, you'll have to be blind not to see the fulfillment. When you get this book if it doesn't leave you with your mouth wide open, then you need to read it again - you didn't get it the first time.
.....This 2,500-year old prophecy has been commented on and studied for hundreds of years, but none imagined that it could say so much. You'll have a chance to weigh the evidences for yourself and come to your own decision. But you'll never look at the world quite the same again.
....Having conducted many Prophecy Seminars in the Caribbean and the United States, I know how much these amazing discoveries have been appreciated by my audiences - and for very good reasons.
You will discover the answers to these intriguing questions:
| | |
| --- | --- |
| | Did the Bible predict the rise of Bill Gates as the richest man in the world? How could I have benefited in the same way if I knew this prophecy before? |
| | What did the Bible predict about your kitchen utensils and the car you will drive? This will be a total shocker as you see how much you are surrounded by this fulfilled prophecy. |
| | Did the Bible predict the airplane and flight? The answer will surely surprise you. |
| | How this amazing prophecy can help even in your business investment decisions. Stay ahead of the stock markets! |
| | One of the most misunderstood prophecies and how it can be explained. Find out what the Left Behind Series forgot to tell you. |
| | What is the real future of the United Nations and the European Common Market. What does the prophecy say about the new Euro dollar venture. |
| | Will terrorist dominate the world? Are we fighting a losing battle? How will this world really end? |
| | Are these really the "end times" or is there really such thing as the "end times"? So many in centuries past have preached that their days were the last days and history marhes on. How could they've been so wrong? |
| | Discover the final puzzle piece in one of the most commented upon Bible prophecies of all time! And much more ... |
What Readers Like You Are Saying ...
"I have one thing to say -> "WOW!"
I couldn't have put your book down("Did the Bible Predict the Internet") if I wanted to..."

-James Marks (Prophecy Enthusiast)
-------------------------
"Ray Edwards has brought some extraordinary new light to one of the oldest prophecies of the bible - and reveals startling new evidence that applies ancient predictions to modern times.
"Did the Bible Predict the Internet?" is a must have for any serious student of the bible, yet it's written simply and clearly enough for anyone to gain a good understanding of how the bible applies to modern times."

- Andy Havens
Webmaster of Christian Business Central, a web site providing information, inspiration and insight to Christians called to commerce
----------------------
"I have never read an eBook that was over 20 pages long at one sitting --before today. I wanted to let you know that your book is well-written and makes its case very clearly and logically. I also appreciate your careful handling of prophecy. There was no "sensationalism" in it -- it was carefully done and quite thought-provoking."
-Tom D. Brownsword, PA
http://www.TomBrownsword.com
You'll be taken step by step through the prophecy, comparing history with the predictions. This is no "... well the Bible says in the last days knowledge shall increase" answer. If it were that simple I would not invest so many hours of research to get this material in your hands--and almost every Bible reader knows that already.
You have NEVER heard or read this before and you'll not find this any other place than in this book ... PERIOD!
And Here's
My Personal Pledge To You ...
.....I'm so confident that what I'm about to share with you will be so NEW and exciting that if you think otherwise I'm happy to pay you twice what you invested in the book. This is no empty promise.
....As soon as you download and read The Computer Age In Prophecy, if you think that I didn't deliver on my promise just let me know, and I will pay you double your money back! Period. (Update: Not one request so far!)
"WOW, Ray I am really impressed. Your ebook has me so interested that I just cannot put it down - or rather, turn it off."
-Sharon Lambkin
Diamonds from Heaven
http://diamondsfromheaven.com
--------------------
"I suggest you read [The Computer Age In Prophecy] and make your own decisions. But I know ... the science and history put into this work is fair and accurate as any body of work can be. ...
Whether you agree with his findings or not, you will agree he makes a powerful case for his work."

-Joe Trevison, CPA MBA
.....Because I wanted to get this thought-provoking SECRET into your hands as quickly as possible, I've deliberately slashed the price to a minimum investment. There's no way that I would want a price to come between you and this incredible piece of revelation.
So for this special launch you get The Computer Age In Prophecy for just $14.97 $9.97.
.....Place your secure order by clicking below and get instant download access. YES! You can start reading this book in just a few minutes ...whatever time of day it is. (Book is in PDF format, so you'll need to have Acrobat Reader installed on your computer.)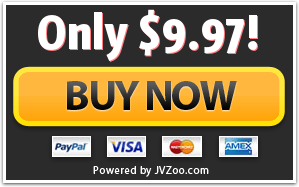 Prepare to be inspired and amazed!
Ray L. Edwards, B.Sc. BA, MDiv
Author, Speaker, Prophecy Seminar Presenter.
P.S. Remember if after downloading and reading my book, you don't think you have learned anything new and compelling, just let me know and you will receive a courteous 200% refund.
P.P.S. Would you like to look beneath the covers? Click Here To Read First Few Chapters ...